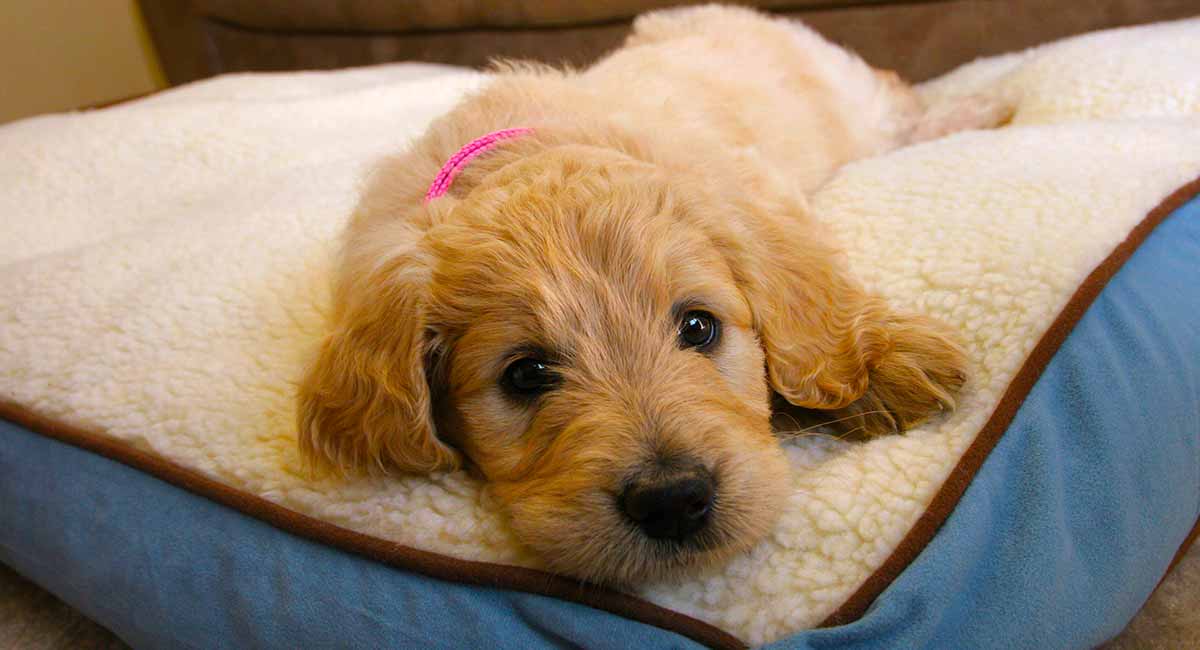 The Goldendoodle is an active, loyal and loving dog with a wavy coat and bags of energy. They are generally friendly and outgoing, and make lovely family pets in the right home.
Gorgeous Goldendoodle puppies get their name from the parent breeds—the Golden Retriever and the Poodle. This breed is popular as service dogs or guide dogs. Their appearance and temperament will vary depending on that of their parent breeds. But generally, this is a medium-sized breed. When socialized properly, it is friendly, intelligent, and confident. So what else can we learn about this popular mix?
What's In This Guide
Goldendoodle FAQs
Here are our readers' most popular and frequently asked questions about the Goldendoodle:
Let's take a quick look at some of the key things you should know about this breed.
Goldendoodle: Breed At A Glance
Popularity: High and continuing to rise
Purpose: Service or therapy dog, exercise partner
Weight: 15 – 35 lbs.
Temperament: Social, energetic, loving
Let's dive into some more details about to find out if this breed is right for you.
Goldendoodle Breed Review: Contents
The Goldendoodle is a relatively new hybrid dog. However, it has quickly caught on with dog lovers and breeders. It is now so popular there is even an association dedicated them!
But this breed is not for everyone. There are some important things to know if you are thinking about inviting a one of these dogs to join your family.
So, let's jump in and take a closer look. We'll cover how to find and train a pup and the personality and uses of an adult Goldendoodle.
History and Original Purpose
This hybrid dog breed first appeared in the United States in the 1990s.
Produced from mixing a Golden Retriever with a standard Poodle, the Goldendoodle rose to fame during a time when so-called "designer" or "hybrid" dogs were all the rage.
Hybrid breeds are actually not new in the canine world, although having an official name for them is quite new. In fact, every single purebred dog breed we know today began as some form of hybrid dog breed. This includes the Golden Retriever and Poodle.
This makes sense once you realize that hybrid means a dog bred from mixed parentage (i.e., a mutt).
Every purebred dog today came from the same original ancestor: the gray wolf (Canis lupus).
In fact, the scientific name for the domestic canine is Canis lupus familiaris (the familiar wolf).
So why are some people, and in particular certain dog breeders, upset about the introduction of hybrid dog breeds?
Controversy Surrounding Hybrid Breeds
Some people believe that hybrid dog breeds dilute the purebred dog lines. Breeders work very hard to create and maintain these lines.
However, many purebred dogs can suffer from health issues caused by a less-diverse genetic pool.
Enter the hybrid dog breed. Those in favor of hybrid breeds believe that bringing diversity back into the gene pool is healthy and necessary.
This is called "hybrid vigor" and, as its name suggests, refers to how diversifying the gene pool for future generations can help guard against known health issues.
But before committing to a pup of your own, you should start with learning about each parent dog: the Golden Retriever and the Poodle.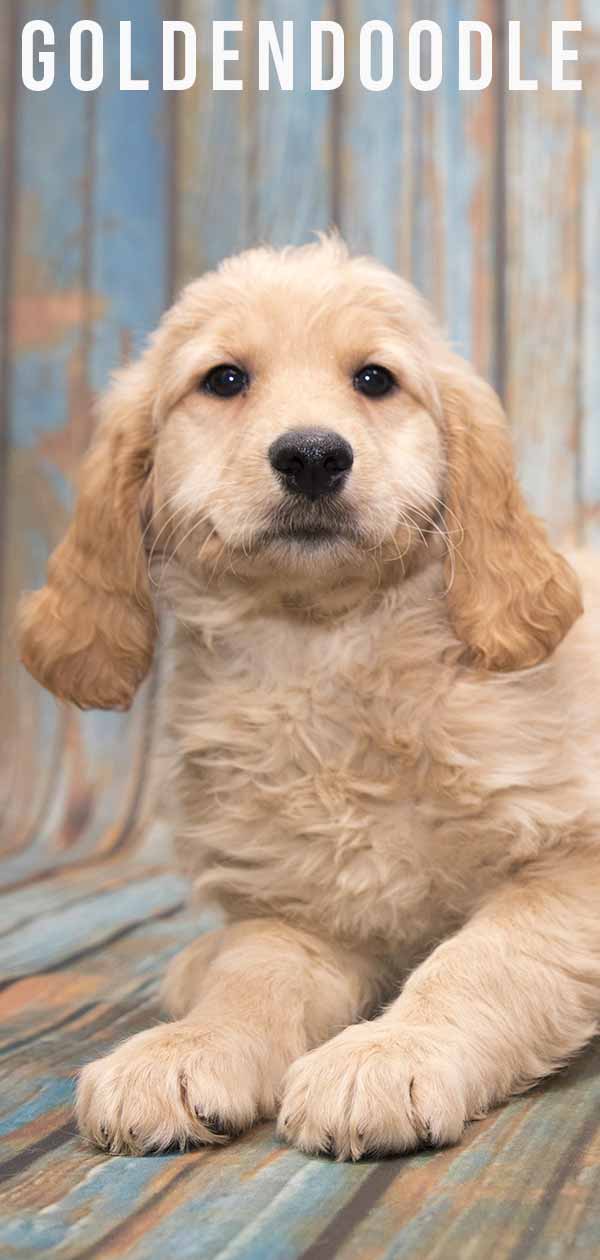 Origins of the Golden Retriever
The Golden Retriever gets its name honestly.
That's because it has a golden-colored coat and was originally bred as a sport dog for hunting.
The Golden Retriever dog breed first came about in the early 19th century from a Yellow Retriever/Tweed Water Spaniel cross.
Today, the Golden Retriever is the third most popular pet dog on the American Kennel Club's annual most popular dogs. In fact, it has been on the list for the last five years and counting!
Origins of the Poodle
The Poodle we know today comes in three sizes—toy, mini, standard. It comes from the same Water Spaniel/Retriever canine group as Golden Retrievers.
Like Golden Retrievers, Poodles are very intelligent and Standard Poodles can be excellent swimmers.
Because of that, the Poodle is currently ranked 7th on the AKC's list of most popular pet dog breeds.
Now that we know more about the Goldendoodle's parentage, let's take a look at some other interesting facts.
Fun Facts about Goldendoodles
This mixed breed dog has an impressive connection to the book world! Charles Dickens' great-granddaughter was apparently the first person to cross a Golden Retriever with a Poodle.
So why all the hype? The breed's unique appearance might give us some clues as to why this mixed breed dog has become so popular.
Goldendoodle Appearance
A full-grown Goldendoodle can vary quite a bit in size and weight. This depends on the size and weight of its parent dogs. Plus, whether the Poodle parent is a toy, miniature, or standard breed.
Mini Goldendoodles (sometimes called "mini Groodles") typically stand 13 to 20 inches tall (paw to shoulder). They usually weigh between 15 and 35 pounds.
For general purposes, they can stand anywhere from 17 to 24 inches tall (paw to shoulder). Additionally, they can weigh anywhere from 40 to 90 pounds.
Are They Hypoallergenic?
One of the key reasons why this dog has become so popular is because of its reputation for being hypoallergenic.
You might be wondering exactly what that means. For example, can someone with a dog allergy own a Goldendoodle with no issues?
Unfortunately, there is no such thing as a hypoallergenic dog breed. This is because all dogs produce the protein fel D 1.
This is present in dogs' saliva, skin and urine.
Many people don't realize that pet allergies are caused by coming into contact with this protein. It is not simply a case of being around pet hair.
But What About Poodle Fur?
Allergies can be less of a problem for some pet allergy sufferers because these dogs have a tendency to shed less thanks to their Poodle parentage.
However, not all Goldendoodles will take after their Poodle parent. Therefore, it's important to study the parent dogs closely so you can know what to expect when your puppy grows up.
Goldendoodle Temperament
Many different factors can influence the temperament of a puppy. Such factors include birth order, gender, parent dog temperament, early training and socialization, the weaning process and more.
We know from breeders and owners that Goldendoodles are reliably bright, sociable, friendly and affectionate pet dog.
Although this breed has a reputation for sweet personalities and temperaments, the best way to know for sure is to meet and spend time with each parent dog.
What to Expect
Thankfully, the Golden Retriever and the Poodle, are each well-established breeds in terms of personality and temperament. So, the chances of a Goldendoodle puppy being ill-tempered or aggressive are very slim.
This mix is frequently recommended as a service and therapy dog. This is because they truly have never met a stranger.
They are not at all shy or wary in the company of people they don't know. However, even the most naturally friendly of puppies will benefit from good socialization.
This breed truly has a "golden" personality, so much so that these dogs will make poor watchdogs at best. They are just too friendly and sociable. However, it's important to get off on the right foot with training and care to ensure that your Goldendoodle has the best start possible.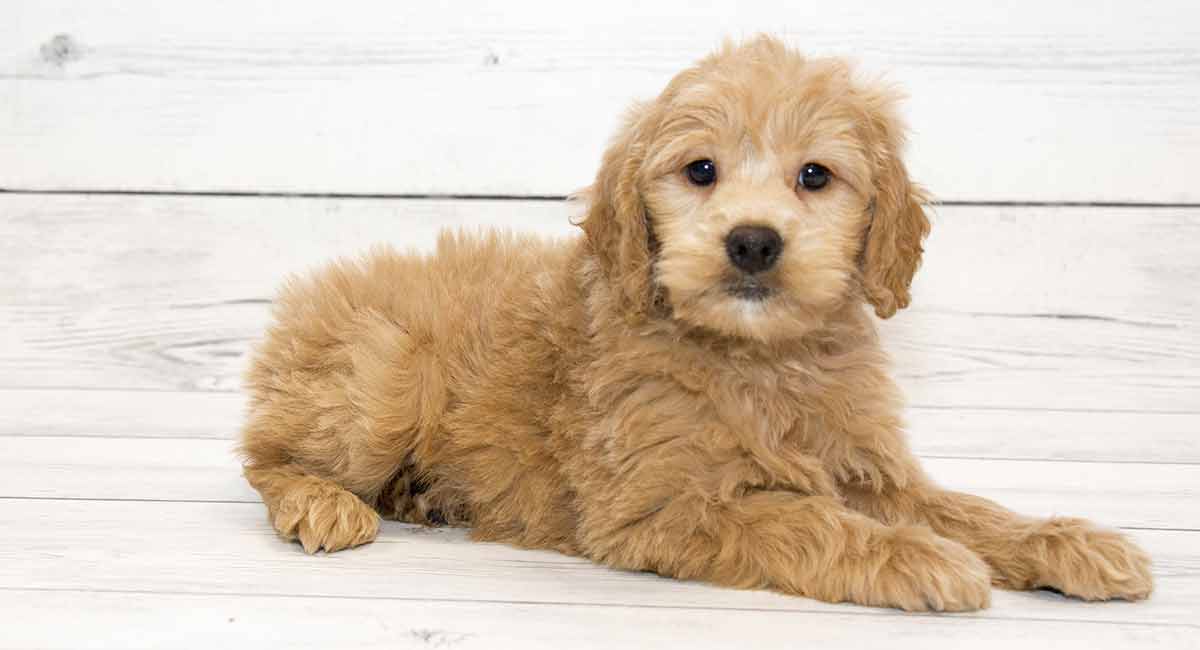 Training and Exercising your Goldendoodle
Goldendoodles are smart just like their parents and can get into mischief without early training, socialization, sufficient daily enrichment and activity.
Also, because they are so friendly and energetic, socialization with people and other dogs is vital to help your pup understand how to behave when out and about.
We recommend limiting exercise to short walks and play time when your hybrid is a puppy. Don't be fooled by this breed's playful and social temperament; a puppy is still a puppy!
Poodles originated as water retrieving dogs, so they make great swimmers. Thus, coupled with the fact that Golden Retrievers are typically very easy to train, you should have no problems getting your Goldendoodle used to the water for some exercise.
Take a look at some of our training guides to get up to speed on training. Because of the Goldendoodle's friendly and excitable personality, our impulse control guide will be particularly useful.
Goldendoodle Health and Care
Both the Golden Retriever and the Poodle have certain known health issues that occur more frequently within each dog breed.
As mentioned earlier here, this is thought to be a result of focused breeding to match an ideal appearance standard.
For this reason, any good breeder will take care to test all parent dogs to rule out passing on any known genetic health issues to puppies.
However, not all health issues currently have reliable tests. This means it is wise to learn all you can about potential breed health issues before you commit to a particular puppy.
Golden Retriever Health
Golden Retrievers have several potential health problems. Those with genetic tests include hip dysplasia and PRA blindness. Therefore, the Golden Retriever parent must be tested for both of these.
In addition, Golden Retrievers have a higher-than-average incidence of cancer. Cancer is the number one cause of death in adult Goldens today.
This study aims to better understand cancer in the Golden Retriever breed so we can work on preventing it.
The Golden Retriever also has a high risk of developing bloat (gastric dilation), which causes the stomach to twist. This is a serious problem and can be fatal.
Poodle Health
The Poodle is also at greater risk to develop bloat (gastric dilation). In addition, the Poodle Club of America's official breed health statement states that there are 18 known genetic health issues.
Poodle breeders need to test for these before clearing a Poodle to breed.
All the potential health concerns of each parent dog can be pretty overwhelming. However, mixing a purebred dog's bloodline can result in a healthier dog. Just remember, it's not guaranteed.
Responsible breeders should test parent dogs for known genetic health issues.
This means bloat and cancer are the two most likely health issues you may face with your new pup.
Goldendoodle Grooming
Your Goldendoodle could have a coat more like a Golden Retriever or more like a Poodle. Either way, they are going to need some serious grooming.
How will depend on which coat your adult Doodle ends up with. Follow our grooming guides for more information:
You will need to familiarize yourself with both methods. Your pup could end up with either one!
Goldendoodle Lifespan
According to a study on purebred dog lifespans, the average lifespan for a Golden Retriever is 12.25 years. The average lifespan for a Poodle is 12 years.
Therefore, your Goldendoodle's expected lifespan is around 12 years. It won't make a huge difference if your dog most closely takes after one parent dog.
Other important factors can influence lifespan. These include diet, enrichment activities, exercise, vet care and lifestyle.
Of course, lifespan, health and grooming concerns are just some of the many factors that determine whether this mix is the right breed for your family.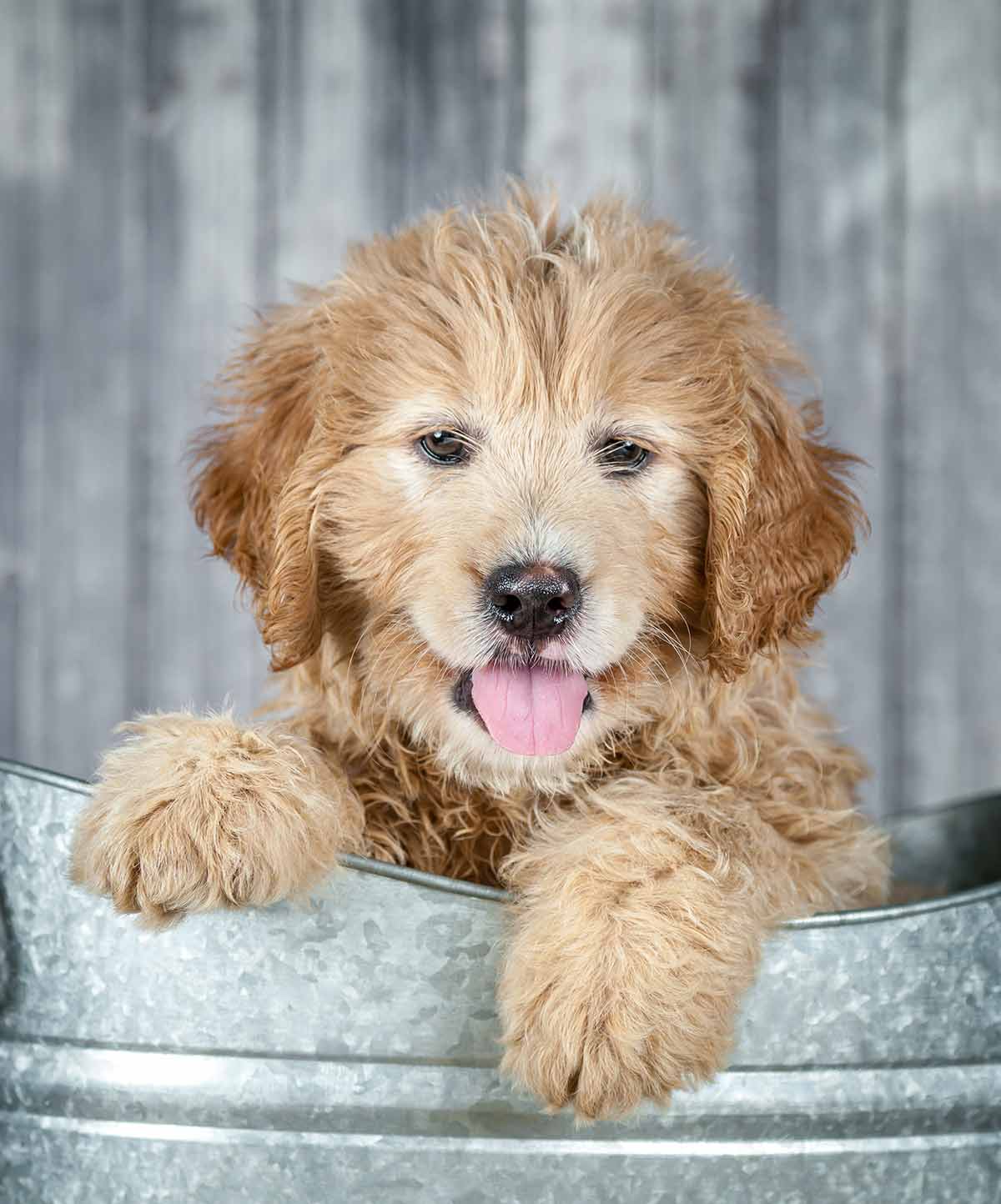 Do Goldendoodles Make Good Family Pets?
Goldendoodles can make a great family pet for the right family. However, it's important to recognize that each family is unique.
If you have young children in the home, they can be a great addition because they are social and full of energy.
They are also relatively safe to have around young kids. A study of dog bites in children showed that Retriever cross-breeds are five times less likely to bite than breeds such as German Shepherds or Dobermans.
Consider how much time you and your family will have to dedicate to your dog. For example, Goldendoodles need plenty of exercise and grooming. On the other hand, they are a low-shed breed. This means you won't have to worry about heavy house cleaning.
Finding a Goldendoodle Puppy
When you first begin researching breeders, your main question will probably be about price.
But how much your puppy will cost is a question that can have different answers based on the generation of the puppies.
Generations of Goldendoodles
By "generation" we mean f1 versus f1b:
F1 Goldendoodle puppies have

one Poodle parent dog

and

one Golden Retriever parent dog

.
F1b Goldendoodle puppies have

at least one Goldendoodle parent dog

.
It is easier to control important issues such as coat shedding, personality, temperament, health concerns and adult size when breeding f1b Goldendoodle puppies.
Unfortunately, there's really no way of knowing whether an f1 given puppy will predominantly take after the Golden Retriever parent or the Poodle parent dog.
This, as you might imagine, can result in puppies that vary quite a bit in size, coat type, coat shedding and health issues. Even within a single litter, these things can vary a lot.
Most breeders will choose to specialize in either f1 or f1b Goldendoodles, although some breeders will breed both dogs.
Future litters of f1b Goldendoodles (two Goldendoodle parent dogs) will be f2b, f3b, f4b and so forth.
How Much Goldendoodles Cost
In terms of price, you can expect to pay more for mini-Goldendoodles than for standard. Also, you may find you will pay slightly more for an f1b than for an f1 Goldendoodle.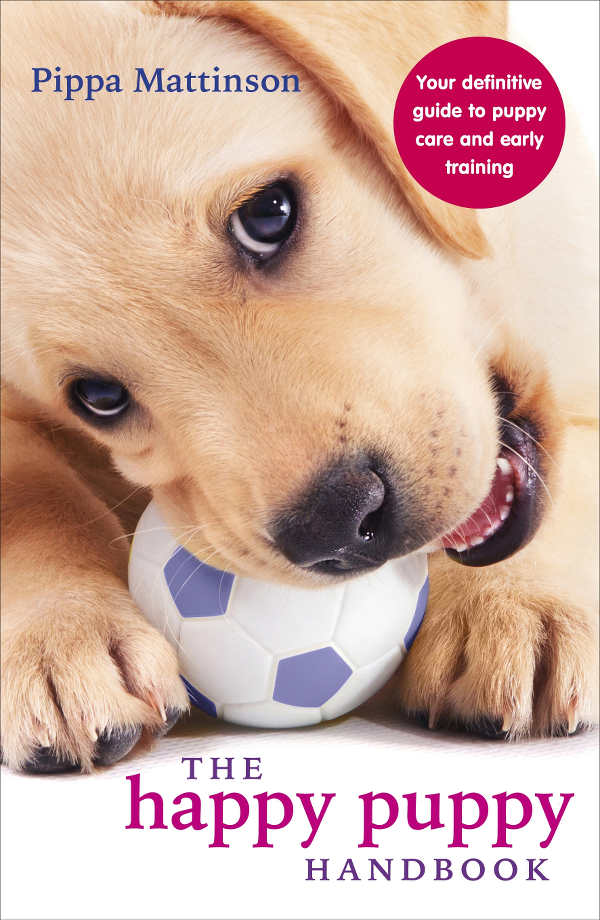 Pricing in general starts around $1,000 and can be as high as $5,000+ depending on the kennel, the parent dog lineage and other factors. Another option to consider is rescuing.
Rescuing a Goldendoodle
Rescuing is a great idea if you have your heart set on a non-shed/low-shed dog.
One of these puppies can change quite a bit in the course of a year or two. In addition, it's difficult to know in advance whether a particular puppy will take after the Golden Retriever or Poodle parent dog.
Plus, it is important to remember that they are lively, active, and energetic dogs in general.
This does not always work out well once the owner discovers how much time and energy their new puppy requires.
This can result in a Goldendoodle puppy being returned to the breeder or surrendered to a shelter or rescue center while it waits for a new home.
Under the right circumstances, that new home could be yours. See our list of Goldendoodle rescues to find one in your area.
If you still have your heart set on getting a puppy, here's some important information about raising one.
Raising a Goldendoodle Puppy
Caring for a new Goldendoodle puppy is a big responsibility. There are some great guides to help you with all aspects of puppy care and training. You'll find them listed on our puppy training page.
You should also check out our sections on Golden Retriever puppies and the best puppy food for Goldendoodles.
Make sure you're well prepared for your new arrival by stocking up on supplies, toys, and everything else your puppy will need.
Goldendoodle Products and Accessories
If you want the best for your Goldendoodle, look no further than our trusted product and accessory reviews.
Before you start gathering all your Goldendoodle puppy's new accessories, it's time to really make sure this is the breed for you.
Pros And Cons of Getting a Goldendoodle
Here's a quick summary of the pros and cons of owning a this popular mix.
Cons
Too social to be a guard dog
Temperament isn't known until adulthood
Requires a lot of grooming
Pros
Hypoallergenic
Healthier than a purebred
Sweet and social
If you're still unsure whether a Goldendoodle is the best choice for you, it helps to compare with similar breeds.
Similar Breeds
Here's a list of breeds similar to the Goldendoodle:
Remember that each breed has a unique temperament and set of needs. Make sure you research your chosen breed carefully before buying or adopting a dog.
Comparing Goldendoodles With Other Dogs
If you'd like to weigh up a Goldendoodle against another dog, these articles can help:
Goldendoodle Breed Rescues
USA Rescues
UK Rescues
Australia Rescues
Canada Rescues
Naming your Goldendoodle
Looking for some ideas? Check out these lists:
We hope you have enjoyed reading this article on this up-and-coming breed. It's no wonder this is one of the most popular hybrid dogs in the world today!
Do you share your life with a Goldendoodle now? What helped you to know for sure that this was the dog for you? Please drop us a comment and help others decide if the Goldendoodle is the breed for them.
Make sure to take a look at our complete guide to Poodle mixes!
References And Resources
"History of the Goldendoodle," Goldendoodle Association of North America.
Beuchat, C. "The Myth of Hybrid Vigor in Dogs." Institute of Canine Biology.
Jefferson J. "About the Goldendoodle." Jefferson Doodles.
Smith F, et al. "About Golden Retrievers/GRCA's Position on Goldendoodles." Golden Retriever Club of America.
Schalamon J, et al. 2006. Analysis of Dog Bites In Children Who Are Younger Than 17 Years. Pediatrics.
Adams VJ, et al. 2010. Methods and mortality results of a health survey of purebred dogs in the UK. Journal of Small Animal Practice.